If you want to hear music, click on the below link and then minimize the browser that pops up.
http://www.youtube.com/watch?v=uVI254QGSQ4
Since Bella had left Mortimer for chenmn123's simself, Morty had the most horrible luck with finding new lovers. He got so desperate, that he even tried getting a dinosaur to go out with him! He thought that all hope was lost, but then he found her...or should I say him...or him-her?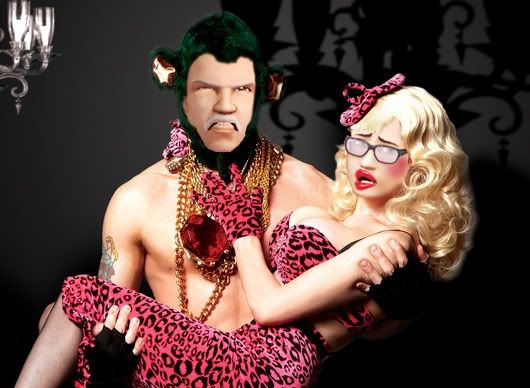 That's right, Liam is Mortimer's new lover! How did this happen, you ask? Well, all of my exploitation of Liam finally did its toll on him, and he finally decided to make the switch over to womanhood. He went and got sex change surgery. Within a few days after leaving the hospital, he met Mortimer at a cafe. They immediately took a liking to each other. They sat down to have a cup of coffee together. They started playing footsie and made quite a spectacle. Mortimer walked Liam home, kissed him goodnight, and the rest was history. The reason that he looks so angry in the picture is because I intruded in on them and took a photo while they were in privacy. Mortimer still doesn't know that the woman is Liam. chenmn123's simself was laughing his head off when he heard about this, while Bella refused to comment. Here are some more reactions to the whole ordeal: