If you want to hear music, open the below link and then minimize the window that pops up.
http://www.youtube.com/watch?v=1bGOgY1CmiU
Liam would like to wish all of you a Happy Valentine's Day! He called all the way from Sunset Valley just to say how much he loves us all!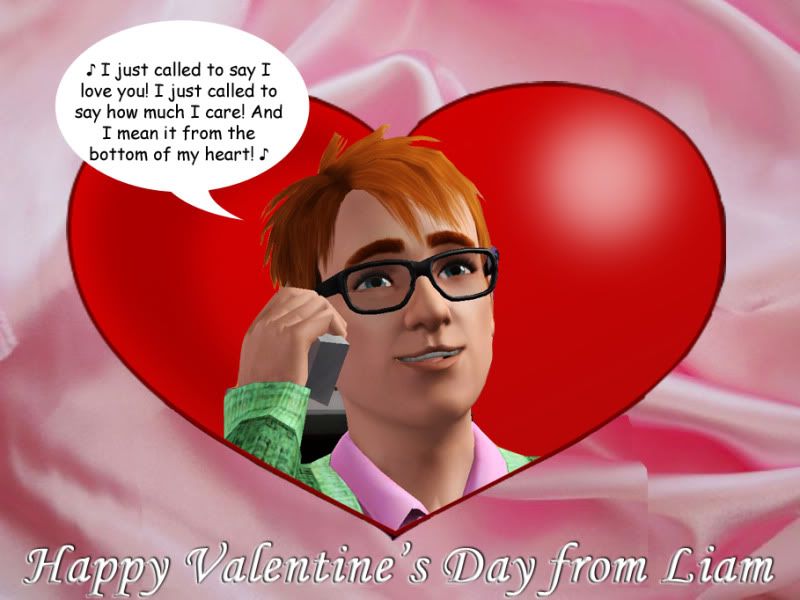 He also sent us a Valentine's Day gift! Awww...That's so sweet, I'm getting cavities!