If you want to hear music, click on the below link and minimize the browser that pops up.
http://www.youtube.com/watch?v=Io4vWNTAbuU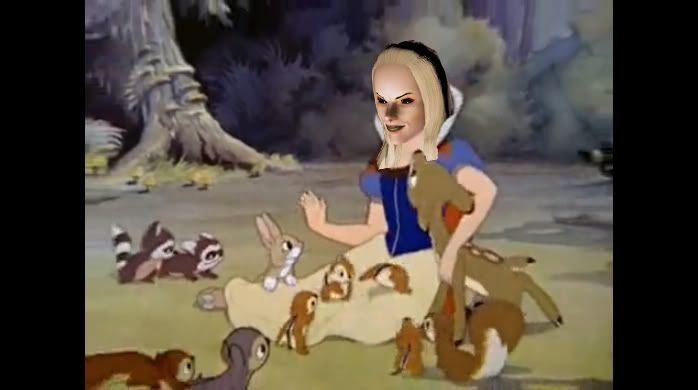 Awww...Evil__One ain't so evil. She loves to sing in the forest and be kind to the animals. :-) Although she does live with seven men, which can take a toll on her temper...